Technical parameters
Sandwich panels:
For the heating of buildings with "Boletice" sheathing we use sandwich panels of reputable manufacturers (e.g.: Kingspan, P-SYSTEMS..), according to the investor's wish and technical requirements (fire endurance...).
Panel cut:

Sandwich panels consist of external and internal varnished galvanised profiled sheet. Thermally insulating filling is injected under pressure between them (PUR, mineral insulation, foam polystyrene) in thickness according to the requirement of investor and the possibilities of manufacturer. Standard thickness of external sheet is 0.6 mm and internal sheet 0.4 mm.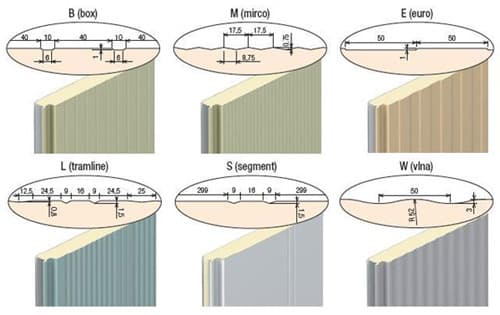 examples of external sheet profilations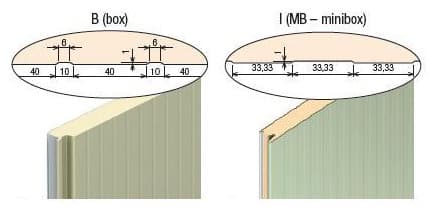 examples of internal sheet profilations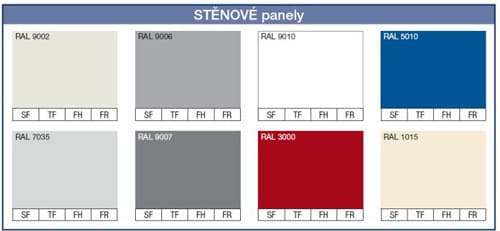 Standard colours of external varnish
Anchor elements: The main anchor element of sandwich panels are self drilling screws that anchor the sandwich panels to the load bearing steel construction of "Boletice" sheathing (building frames) and auxiliary anchor elements are rivets and small self drilling screws that peg the sheathing constructions.


Main anchor elements auxiliary anchor elements
Parapet detail - THERMOVISION: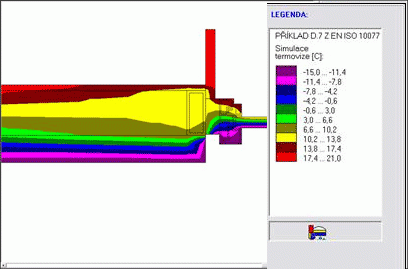 Sandwich panels KINGSPAN: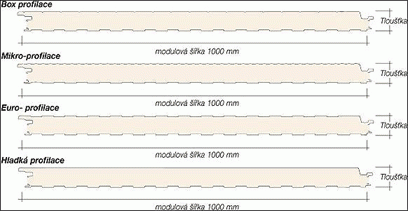 Detail of anchorage of panels: